"There is a crack in everything, That's how the light gets in" - Leonard Cohen
It's a sad day for music fans across the world.
Influential singer and songwriter Leonard Cohen, whose career lasted over 50 years, has passed away at the age of 82. His label, Sony Music Canada, confirmed his death via the artists' Facebook page. The label stated, "it is with profound sorrow we report that legendary poet, songwriter and artist, Leonard Cohen has passed away". The statement continued "we have lost one of music's most revered and prolific visionaries. A memorial will take place in Los Angeles at a later date. The family requests privacy during their time of grief." At the time of writing, the cause of death and precise date of death is not yet known.
His son, Adam Cohen reiterated the statement, saying "My father passed away peacefully at his home in Los Angeles with the knowledge that he had completed what he felt was one of his greatest records." The poignant remark refers to the fact that the artist was "writing [songs] up until his last moments".
His manager Robert Kory continued the tributes, writing "unmatched in his creativity, insight, and crippling candour, Leonard Cohen was a true visionary whose voice will be sorely missed. I was blessed to call him a friend, and for me to serve that bold artistic spirit firsthand, was a privilege and great gift. He leaves behind a legacy of work that will bring insight, inspiration and healing for generations to come."
Cohen was dark
The artist belonged to a select group of wildly influential singer-songwriters in the 1960s and 1970s, a group of artists that included the likes of Paul Simon, Joni Mitchell and Bob Dylan (who recently received a Nobel Prize for his artistic contribution). Recurring themes in his music included love and hate, spirituality and war, peace and sex, depression and ecstasy. Moreover, he was successful to the end of his career, releasing his final album 'You Want It Darker' earlier this year to crucial acclaim.
His Career
Leonard Cohen was born on September 21st, 1934 in Montreal. He learned the guitar as a teenager and soon formed a folk group called the Buckskin Boys. At that young age, he began to read then works of writers including the likes of Federico Garcia Lorca and became inspired to write poetry.
He attended and graduated from McGill University, Canada before moving to the Greek Island of Hydra. There he bought a house for $1,500 and got his start as a writer. From Hydra, he published a collection of poems called 'Flowers For Hitler' (1964) and two novels 'The Favourite Game' (1963) and Beautiful Losers (1966).
His books did not sell terribly well. So in 1966, when Cohen listed New York, he was enthralled by its powerful folk-rock scene. There he met Judy Collins, who included two of his songs including a hit titled 'Suzanne' on her album In My Life. He hung out with some of the greatest cultural luminaries of the time, including the likes of Andy Warhol and Nico.
Before long, Cohen was regularly writing songs for artists such as Judy Collins and Willie Nelson to much success. As time advanced into the 1970s, the artist began a series of intense tours that he would continue to embark on for the rest of his career. Speaking to the Rolling Stone in 1971, he said: "one of the reasons I'm on tour is to meet people."
Perhaps his greatest project Various Positions included 'Hallelujah', which served as a meditation on love, sex and music. It was later reinterpreted by Jeff Buckley. Though controversially, his record label Columbia Records did not release the project, with the label head Walter Yetnikoff telling Cohen "Look, Leonard; we know you're great, but we don't know if you're any good." He eventually returned to the label in the late 1980s with I'm Your Man, which is an album of social commentary that continued in The Future (1992).
1995 was a turning point in his musical career. He put a stop to his creative output, and turned his attention towards spiritualism, becoming an ordained Buddhist monk in the mid-late 1990s. His duties there included cooking for Kyozan Joshnu Sasaki Roshi, a priest and mentor of Cohen who died in 2014 at the remarkable age of 104.
Though he broke his musical hiatus in 2001 and penned subsequent projects, was inducted into the Rock and Roll Hall of Fame in 2008 and embarked on an epic 5 year tour from 2008 - 2013, the final few years of his life were dedicated to the Buddhist tradition that delivered him through times of depression and gave him a peace that the worldly influences could not.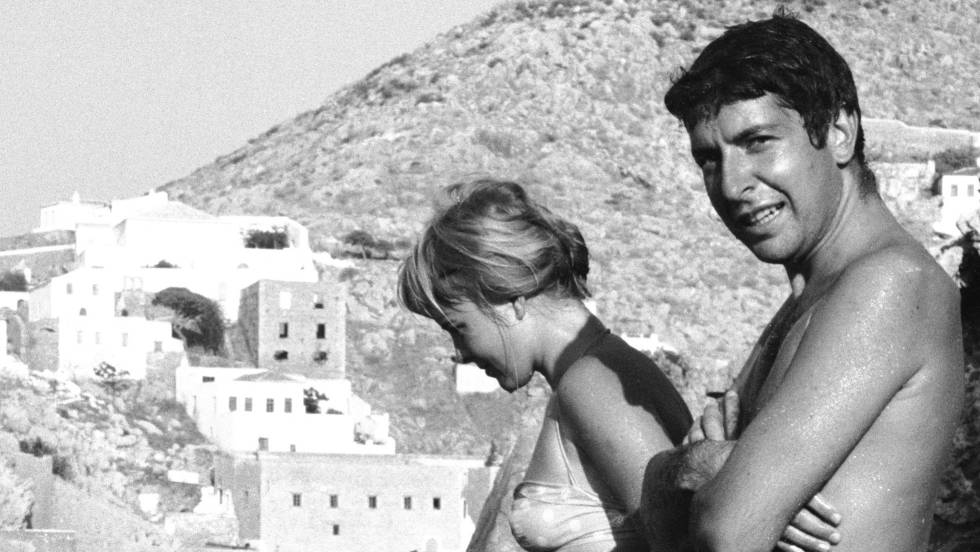 Heres to Leonard Cohen
You can stream his final album, You Want It Darker, right here: